Automated personalized user experiences
In the ever-changing and constantly developing world of communication and public relations, it is of vital importance to stay updated and ahead of trends. That's why we want to tell you about a new development that Meta is implementing in its social media platforms, targeted ads using Artificial Intelligence. And all this through its automation platform, Meta Advantage.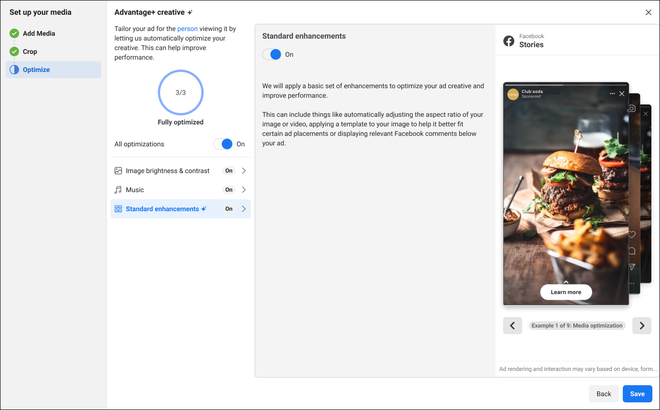 How does this work?
Meta, formerly Facebook, separates the objectives of its automation platform into 3 categories:
Optimization: Improve and sustain campaign results over time.
Customization: Show the right people the right ads at the right time to create and forge a better connection with audiences.
Efficiency: Save time and effort on campaigns by simplifying the decision making process, ad creation and audience optimization.
And how do they achieve this?
Lookalike Expansion y Detailed Targeting Expansion: Automatically detects similar audiences with similar interests to those determined by the client to broaden the possible audiences of the campaigns.
Automatic Placements: Automates the placement of ads in 6 different spaces -Marketplace, Stories, Reels, among others- to improve the performance of these campaigns compared to those that do not use this service.
Dynamic Experiences: It is a package of creative optimizations for campaigns to improve their performance, including modifying the image to adjust it to where it is being displayed, using a template or displaying relevant comments, among others, to adapt the experience to each specific user.
This means that, unlike before the implementation of these services, where it was necessary to choose the audiences and adjust the posts for each different location, among other actions, now Meta Advantage allows us to do all that and more in a 100% automated way, improving the efficiency of the campaigns. If you have any doubts about how to manage your Paid Media campaigns on social networks, do not hesitate to contact us so we can advise you with the development of your communication strategies.
---