STORIES THAT INSPIRE US
---
Today at CCK we are proud of our work and especially of who we do it for. We work for winning companies, those that work every day with their hearts to achieve their purpose. Ethical and supportive companies that make this world a better place.
That is why we want to recognize the support of Claro Nicaragua, which for the last ten years has given hope to children with disabilities and their families, thanks to the great Teleton project in our country.
During 2020, Teleton joined the use of technology to continue its program for children with disabilities and managed to adopt a new methodology of care, integrating telemedicine and training podcasts for the family circle, who, guided by experts, acquired the basic knowledge to provide rehabilitation at home.
Despite the adversities faced, the Telethon was successfully carried out under the slogan #NadaNosDetiene. Claro provided fiber optic services for the transmission of the great collection held last Friday, February 19, and facilitated the 2621 dialing for all its customers to make donations from their devices.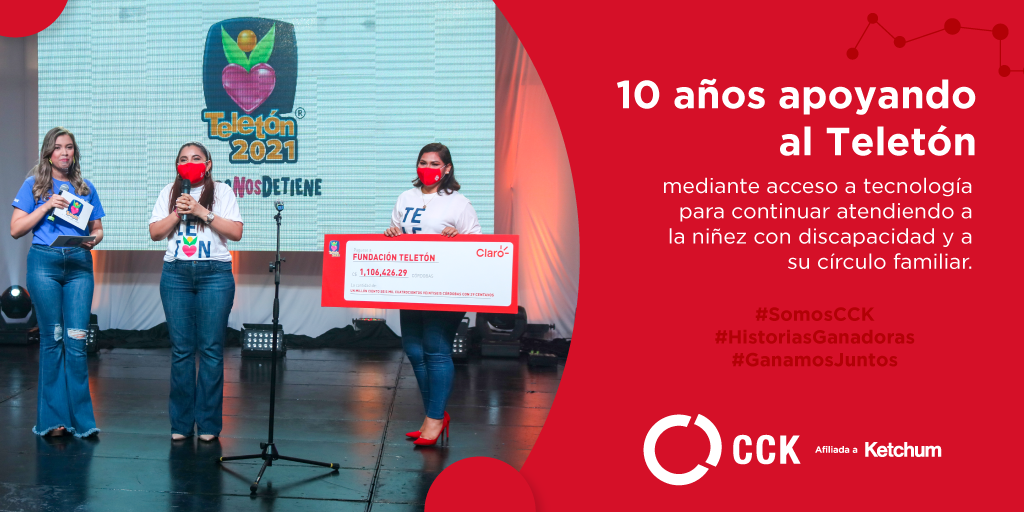 At CCK we are pleased to work together with #WinnersCustomers like Claro Nicaragua, who give their unconditional support to #Winners projects like Teleton, contributing to the development of thousands of children, adolescents and young people who suffer from motor, sensory, intellectual, mental, visceral or multiple disabilities.